Check Out Our Upcoming Pups
Scroll down page to see current Summer 2022 litters
See Dog Tails Page for more information on Dam & Sire (includes pictures, pedigree, K9 data, OFA certs)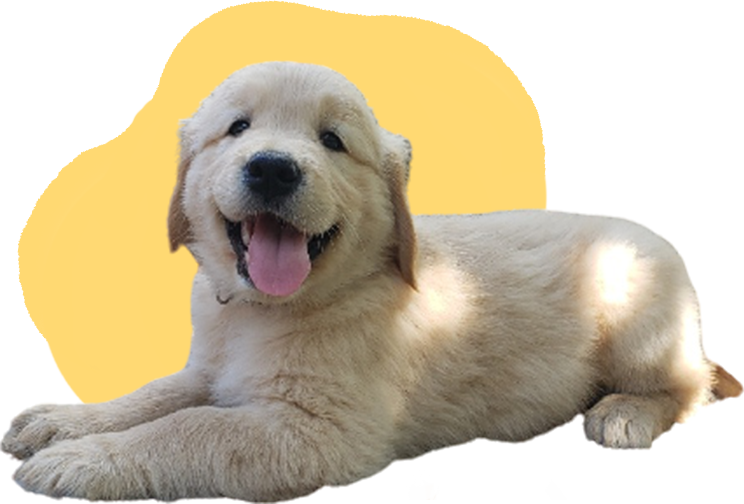 Kiss – McLean
Born May 10th, 2022 - 1 Boy Available
Floyd and Millie
Born May 15th, 2022 - Both Boys and Girls Available
Millie is a sweet beautiful medium dark Golden girl. She is also one of our calmest and most obedient girls. Her mother was the most gentle and calm dog I have EVER met.  She is very sweet loving and rarely ever barks.  http://k9data.com She is an athletic girl -- weighing in at about 60-65 lbs.   She loves children and people. Fabulous temperament ... gets along great with all the other dogs and animals. This girl could have easily been a service dog ... If you are looking for a service animal ... one of her puppies might be a good option.
Floyd is my new Champion Stud.   YAY!! http://k9data.com  Not only is he a champion … he is a sweetheart.   Really nice and gentle dog.   Calms very fast inside.   Out TWO GRAND champions - Salsa and Abe.     http://k9data.com   
Raven and Gaston
Born May 5th, 2022 - 1 Girl Available
Raven – a beautiful English style girl from the Glen Shealag Kennels in France -- one of the best kennels in all of Europe! Raven is a 100% English style Golden Retriever with an amazing pedigree. She has an amazing head, good size and loves people. She weighs about 70 lbs. She has passed her OFA health clearances for Heart, Eyes, Hips and Elbows. http://www.k9data.com/pedigree.asp?ID=647762
Gaston is my favorite boy of all time !! http://k9data.com/pedigree.asp?ID=893210 He is a champion … he made the cut in Nationals and beat the #3 dog in the nation … so he is gorgeous. He is an angel. Super easy and obedient when we go someplace. Calms quickly. Easy keeper … I have no problems with him in hotels, car, home, out in public, with other dogs … etc. Out of Ellie and Grand Champion Maxx. http://k9data.com/pedigree.asp?ID=545965
Raven and Gaston have GORGEOUS ½ and ½ puppies!